Military and First Responders Lunch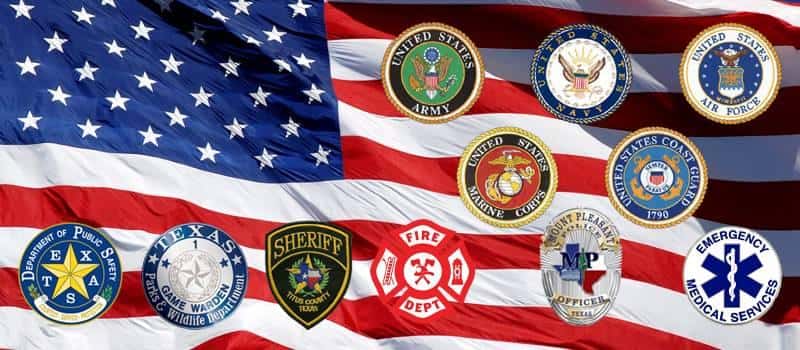 At Elliott Auto Group we know how privileged we are to live in and raise our families in the safety of Northeast Texas. We owe that safety to our fantastic Military and First Responders.
We would like to honor these folks by providing you lunch on Friday, May 26th, from 11:00am-2:00pm. We will be grilling burgers and hot dogs and invite all our Military (both active and veterans) as well as all First Responders to come and enjoy.
We appreciate all that you do for us every day!