Certified Pre-Owned Vehicles Mt Pleasant TX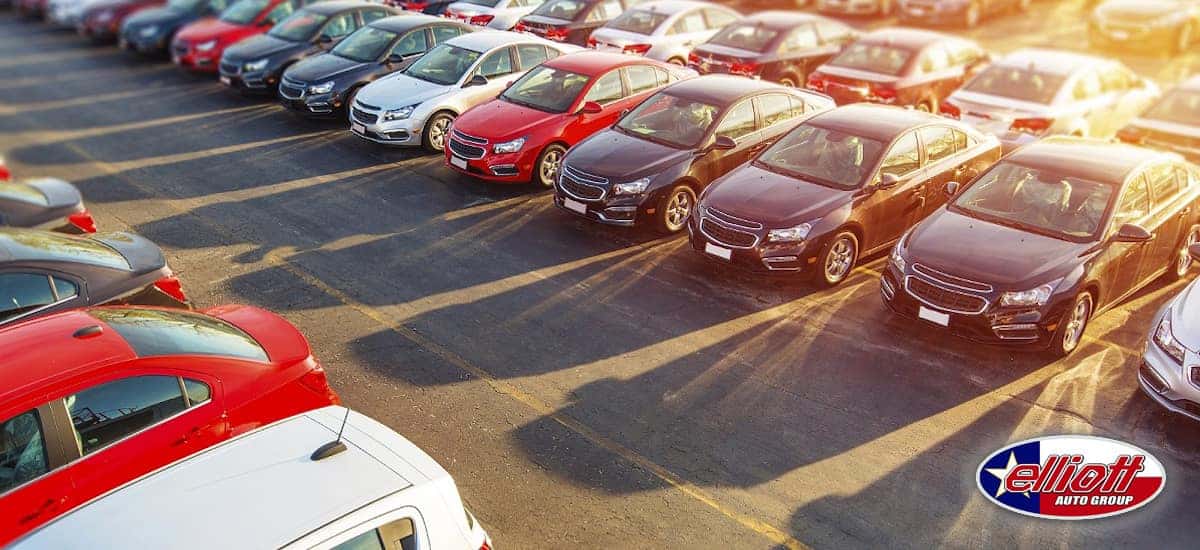 Elliott Auto Group
Trust, Confidence, and Care Go into the Certified Pre-Owned Vehicles at Elliott Auto Group
The Certified Pre-Owned Vehicles program at Elliott Auto Group in Mt Pleasant takes the worry out of buying a pre-owned car. Our track record of listening and caring has earned the trust of our loyal customers.
No Worries!
Sometimes, you want to buy a pre-owned vehicle, but you're just not sure if it's still a good car. Elliott Auto Group takes the worry out of buying a pre-owned car. We have confidence in the cars we select and back them up with our comprehensive checkpoint program for all Certified Pre-Owned Vehicles. And our service departments can work on all makes and models of vehicles.
Our program covers Engine Turbo/Supercharger Transmission (Automatic or Manual) and the Transfer Case Drive Axle Assembly (Front, Rear or AWD) for either 6 years from the original in-service date or when the odometer reaches 100,000 miles, whichever comes first. In addition, we provide a $100 deductible for each repair visit.
At Elliott Auto Group of Mt Pleasant, we stand behind the pre-owned vehicles we sell and service any make or model of car. Our Certified Pre-Owned Vehicles program goes the extra mile to ease your mind when purchasing of one of our great cars.
Research is Power
You can start your vehicle search in your PJ's from your own computer. Our transparency comes through in our listings on our comprehensive website. We're here to service and offer live chat in Spanish and English.
A Selection to Meets Your Needs
The large and diverse selection of pre-owned cars we offer can meet your needs. People often buy their first car with us, and then they return for their next car; and the one after that, too. We're ready to show you why people in the Mt. Pleasant area trust us to take care of all their automotive needs.
Why it's Different at Elliott Auto Group
Trust, confidence, and care are the hallmarks of our business. Our clients trust us with their own set of needs when they look at cars. We work for what you want, not the other way around. We show confidence in the pre-owned cars that we select with our Certified Pre-Owned Vehicles program. We want to have your back every mile in your car. In the spirit of true Texan hospitality, Elliott Auto Group in Mt. Pleasant takes extra care with each customer and continues to service each car we sell. We open our doors to everyone and are staffed to conduct the entire sales and service process in either English or Spanish. We also add extras like free local shuttle pick-up and after hours drop-off. And when you're ready, we also offer six amazing brands of new cars including Chrysler, Dodge, Jeep, Ram, Ford, and Lincoln. Don't you deserve to get the very best out of your vehicle? Stop in and let us make sure that you do.

Certified Pre-Owned Vehicles Mt. Pleasant
Elliott has a fantastic selection of Certified Pre-Owned Vehicles IN STOCK. It's safe to say we have the perfect one for you. Find yours now, along with Mt. Pleasant's best value.